You've probably seen very large trailers – or oversize loads – traveling down the road while hauling large concrete pieces. They might not look like much on their own, but when installed, they make for beautiful, durable, and resilient structures. You've likely also spent time in these structures since precast concrete products are used in building schools, hospitals, and offices.
If you're getting started on a building project that requires high thermal performance, a long service life, and minimal site disturbance, and you want to leverage prefabrication techniques, depending on the project, precast concrete may be your best option. Learn why precast could be the best choice for you.
We spoke with two PCI-MA associate members, Bo Kusznir and John Summers, for a review of what precast/prestressed concrete is, how it is shipped and erected, and what tips they have for working with precast concrete producers so you can find success on your next job.
What Is Precast/Prestressed Concrete?
Plant-manufactured precast concrete is simply defined as concrete that is cast elsewhere than its final position.
Precast concrete is used both as an architectural material for building envelopes and other applications, as well as a structural system for buildings, parking structures, and bridges. It's a high-performance material that easily integrates with other systems and provides the versatility, efficiency, and resiliency needed to meet multi-hazard requirements and long-term demands of high-performance structures.
How Precast Concrete Is Prestressed
Concrete is strong in compression but weak in tension, which is why it's often reinforced with steel.
Prestressing is a method of reinforcement where a high-strength steel strand, or twisted steel cable, is pulled into tension and then the tensile force is released into the concrete after it has reached the necessary compressive strength.
Benefits of Precast/Prestressed Concrete for Different Building Applications
Complete precast superstructures have applications in several different building types. These different applications take advantage of the various attributes of precast concrete. Precast concrete has become the system of choice for parking structures because of the attributes of long clear spans, fire rating capabilities, and durability in harsh weather conditions.
In multi-rise residential construction, precast structures offer either post and beam framing or a load bearing wall system. Fire rated construction, sound insulation and long span capability are achieved with a precast structure.
In office construction, the beauty of exterior architectural precast concrete can be combined with inherent structural capacity to provide an economical structural system. Long clear spans, fire rated construction, and mass for vibration damping are characteristics of a precast system that are attractive to both office building owners and occupants.
Other precast concrete benefits include:
Increased construction speed – Prefabrication of precast concrete products is done offsite while permitting is underway, then components are shipped and installed just-in-time, reducing the need for significant laydown areas that can be disruptive on the construction site
Year-round construction – Due to decreased concerns regarding inclement weather or temperature fluctuations
Reduced operational costs – The thermal storage capacity of concrete tempers the heating and cooling load swings which can reduce operational costs for owners and improve occupants' comfort
All of these benefits result in better value and improved long-term building performance. Read more about these benefits on our Solutions Center Page.
How Is Precast Concrete Shipped to Job Sites?
The precast shipping process requires excellent communication between the precast manufacturer and erector. Some important considerations that are evaluated to deliver precast products to the job site to meet stringent schedule and installation requirements include:
Loading and securement requirements
Travel restrictions
Permits
Escorts
Type of tractors and trailers needed
Coordination with on-site crews concerning when they can take the material and/or where to drop it
If you're starting a precast building or other project, it's critical to communicate with the trucking company early on to make sure that they know when and where to arrive. Doing so will ensure that your precast concrete arrives when needed, and that no other crew members are held up or left waiting.
Not communicating well with truckers can also mean missed opportunities to manage a smooth project finish and save money, as truckers need to know entrances and exits to manage product delivery and they can offer valuable recommendations in the project planning stage to help reduce overall costs for designers.
How Is Precast Concrete Erected on Buildings, Bridges, & Other Projects?
Once the concrete has been manufactured and transported to the job site, erection and installation happen in a just-in-time manner. Exactly how precast is erected varies depending on the type of project that is being completed, but all projects follow a similar format.
Prior to arriving at the job site, a general erection plan is developed, and this plan will determine what types of cranes are needed for the project, as different cranes have different capacities. On the job site, erector crews will refer to a detailed drawing of the precast pieces that form the structure or façade of the building. Using both the drawing and plans, erector crews will then operate the cranes, working alongside other teams on site to facilitate a successful installation.
Tips for Working with Precast Concrete & Precast Producers
With so many teams and moving parts on each job site, it's critical to follow best practices to ensure that your job goes as smoothly as possible. Below are our contributors' tips on working with precast concrete and precasters, so you can increase job site harmony and find success.
1. Familiarize Yourself with Precast & the Shipping/Erection Process
Whether you're a designer, a property owner, or you have another title, it's important to understand the product, shipping, and erection processes and the teams involved in incorporating this material into your project before getting started. Doing some research ahead of time and speaking with trusted professionals is a great way to make sure your first precast project goes smoothly.
2. Recognize that Communication Is the Key to Project Success
When it comes to precast/prestressed projects, it's important to make an effort to include precasters, truckers, and erectors early on in the planning and design of your project. Not only will this allow you to determine what they need, but you will also benefit from their expertise and knowledge, as they can often uncover opportunities to save money and better manage the entire operation. In addition, the more information you know up front, such as sizes, weights, and delivery times, the better the project will go. Open and frequent communication regarding issues that arise at any point in the project will improve final outcomes.
3. Evaluate Each Team Collectively & Look for Experienced Collaboration
When working with precast, you're effectively buying the effort of the entire team as whole, not each individual company. Many teams that specialize in precast shipping or erection have histories of working together, and this can be especially beneficial to you if it is your first precast project.
You could, essentially, look at a structure, like the Statue of Liberty Museum on Liberty Island, NY and seek out the team who made it happen. This project had significant site logistical challenges and specific performance requirements due to code changes as a result of Hurricane Sandy, but precast concrete insulated wall panels helped make this project possible. The exceptional collaboration of all parties delivered an award-winning project.
Our Contributors
PCI-MA highly values its producer member firms and associate member companies that support the precast concrete industry. Through the wealth of knowledge and extensive experience of our contributors, we are able to provide industry-specific content, which features helpful tips and actionable insights you can use to accelerate the success of your future projects.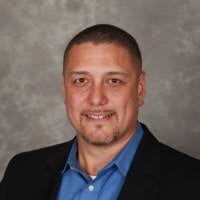 Bo Kusznir, President & CEO
Precast Services, Inc.
330-425-2880
Bohdan (Bo) began his career with a bachelor's degree in civil engineering from Pennsylvania State University. His work experience spans a diverse range, from research assistant at the Pennsylvania Transportation Institute, studying asphalt binders, to working in sales and project management. Bo has been involved in the construction of roads, bridges, movie theaters, shopping centers, warehouses, offices, parking garages, and manufacturing facilities. He has also been a director of project management for a major precaster in Pennsylvania. Recently, he has been active at PCI working with various committees. Bo holds an honorable discharge from the Army Corps of Engineers.


About Precast Services, Inc.
Precast Services, Inc. is a subcontractor specializing in the erection of architectural and structural precast components for parking garages, exterior building facades, interior decorative panels, athletic stadiums, control towers, prisons, and more. Precast Services, Inc. offers complete sub-contracting services and understands the unique field installation requirements of each project, the cost ramifications, the importance of complete project management, and the critical nature of competent business management.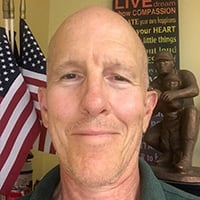 John Summers, VP of Customer Solutions
Lester R. Summers, Inc. (Summers Trucking)
717-733-6556
John has over thirty-five years of experience in information technology, business analysis, transportation, and project and people management. He is part of the third generation that operates Summers Trucking. John started working at Summers Trucking over the summer months in high school and college and joined the company full time in 2005. During the twenty years prior to that, John managed IT and project management functions at a regional bank and an international building products company. Since joining Summers Trucking, John's main focus has been to expand the customer base and grow the company's footprint. John also oversees the maintenance department to keep costs under control and make sure the equipment is safe and ready to provide the world-class service that customers have come to expect. He is also a representative in meetings with the legislature in Harrisburg and Washington to support and promote the transportation industry and safety on our roads.
John is heavily involved in his community and serves on boards for the Governor Mifflin School District, the Pennsylvania Motor Truck Association, The Ephrata Rec Center, the Ephrata Alumni Benefit Association, the Ephrata Gridiron Club, and the Lancaster Chamber of Commerce. He also volunteers as a teacher for junior achievement and at his church; he also speaks at local colleges. He attended Florida Southern College and graduated from Juniata College, where he was a pitcher for their baseball team. He majored in management information systems. John has been married for twenty-nine years and is the proud father of two sons, Kyle and Chad. In his spare time, he enjoys coaching baseball, playing golf, and spending time with his family.
About Summers Trucking
With more than seventy years in business, Summers Trucking is recognized as the premier oversize precast hauler in the northeast. In addition to hauling oversize precast, Summers provides expertise in hauling modular buildings, custom façade systems, prefab steel, machinery, and specialty loads for NASA. The company's specialty is oversize, over-dimensional loads. While parking garages have been a large part of their volume, their experience and wide range of trailer inventory allows them the capability to transport any commodity requiring a special touch.