There are many employment and precast job opportunities for students and budding professionals in the architecture, engineering, and construction (AEC) industry. From estimating and modeling to operations, field project management, sales and marketing, and logistics and supply chain, there are endless avenues for all orientations, preferences, and skillsets. Regardless of how you were trained or what your anticipated trajectory may be, there's a multitude of ways to grow as a professional in the AEC job market. With more and more people turning to precast concrete as their building material of choice, it's also a great time to look at jobs in precast concrete companies.
Discover the top career values needed to survive and thrive in the AEC industry and explore key insights from industry professionals.
Build Your Network
It is crucial to nurture a network that never stops growing. The way to get and maintain a job in AEC is to ensure you have advocates within the company for which you work as well as the broader industry. As you enter the field, continue to seek mentors and expand your network. From completing school projects to working in trade associations and everything in between, you should always be making connections and building a valuable web of trusted professionals you can turn to for advice and even knowledge beyond your role.
Sometimes your career path may take unforeseen turns, but this is common for many professionals in AEC, and if you have pre-positioned yourself, you can use and improve your skills in different roles or alternative circumstances. Consider an individual who has worked in the industry and in academia; as a result, this person has nurtured different networks, built an experience-based resume, and can now move effortlessly within different industry milieus.
Typically, individuals spend the first ten years in the AEC industry focusing extensively on technical skills to build foundational knowledge and their reputation. But the development of interpersonal or soft skills should not be deferred simply because they become more valuable as you rise in an organization or in the industry. The key to success is knowing how to collaborate effectively on every project and in every company. Lean on everyone for advice and insights, from professors to hands-on workers, and share your own expertise with others for an ever-growing network and an improved understanding of the field's innerworkings.
Broaden Your Mindset
In order to learn and grow, you must assume an open mind and approach. You may not think a role in sales or business development is for you, but these roles can be far more technical and challenging than they appear. Plus, every experience is a learning experience.
It is imperative to have the drive to continue learning even as you progress in your career. Be aware of different materials, approaches, processes, and people in the industry so you can pivot to potential solutions as new challenges arise. Strive for continuous improvement wherever you land in your career!
We spoke with two professors at the Stevens Institute of Technology in Hoboken, New Jersey, Ellyn A. Lester and Hugh D. Lester, for a better understanding of how students and professionals can find success in the AEC industry. The insights they shared emphasize the value of networking and maintaining a lifelong-learning mindset.
Ellyn A. Lester
There are different routes for growth in each individual's career path. Ellyn A. Lester, a teaching associate professor at the Schaefer School of Engineering and Science, reached out to one of her recent graduates who is not only surviving the current recession but also accomplishing great things and fulfilling an important role in the built environment. His flexibility and openness to jobs allowed him to excel in the AEC industry even as he managed change, applying transferable knowledge while moving from positions in one area of the industry to another. "It's a parking garage—but it's really more than that. It's about the amount of knowledge you have to build these projects," said Ellyn. "The knowledge you gain can still move you forward."
A critical component for students in the future is knowing their worth in an organization and information sharing. For example, many organizations' internal departments are unaware of and do not fully appreciate the process-oriented aspect of sales. It is important to realize the value of every individual's contributions to the company's common goal and see jobs outside of your realm as opportunities rather than roadblocks.
Hugh D. Lester
NYC firm Urbahn Architects focuses on spaces that are heavily trafficked, such as transit centers, civic buildings, and parking garages. When architects make key decisions in an effort to enhance the way people experience these spaces, they are shaping everyday interactions and improving lives—something that should be magnified in the AEC industry and emphasized among students to keep them motivated and excited about the work they're learning to do. Hugh D. Lester instructs his Construction Management students at Stevens that they can create a more successful career in the AEC industry and take collaboration to the next level by building a greater awareness of the many moving pieces that come together in real-world projects. Hugh related an example of a firm leader who made it a practice to reach out to the people in his company to understand and validate their individual efforts, which made a difference in Urbahn's success because team members felt respected for the value they each bring.
With a portfolio as impressive as Hugh's, there's no shortage of examples to share with students. One jail addition he designed stands out for the impressive integration and teamwork that took place between the factory precast contractor and the design team to match the existing details on the historic courthouse. Collaboration is at the heart of every successful project.
Our Contributors
PCI-MA highly values the industry experts who give back to the precast concrete industry by sharing their knowledge, skills, and experience with our members and interested students and professionals. Our contributors help us provide industry-specific content containing helpful tips and actionable insights to support your business or continued education.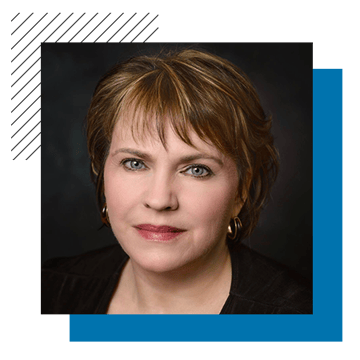 Ellyn A. Lester, PhDc
Teaching Associate Professor
Director of the Built Environments Program
Associate Chair of the Civil, Environmental, and Ocean Engineering Department
Schaefer School of Engineering & Science
Ellyn is a teaching associate professor of construction management, Director of Built Environment programs, and Associate Chair of Graduate Studies for the Civil, Environmental, and Ocean Engineering department at Steven Institute of Technology's Schaefer School of Engineering and Science. She is also the point of contact for the program's outreach to the professional community, leading construction management executive roundtables, organizing seminars, and negotiating professional and research relationships. Ellyn has worked in the industry, for trade associations, and in academia. She has presented her research at numerous conferences and has been recognized for her excellence in teaching and in the field.
About the Steven's Schaefer School of Engineering & Science
The Schaefer School of Engineering & Science has nine departments and fifty academic programs, offering an intensive curriculum for undergraduates, master's, and doctoral candidates. The school is dedicated to preparing next-generation technology leaders with a multi-disciplinary, design-based education. Programs support hands-on learning, research, and technology that provide students with invaluable experiential knowledge. It's ranked as the twenty-first Best Online Graduate Engineering Program in the United States and is globally recognized for its world-class faculty, leading-edge research facilities, and premiere location proximate to New York City.
Hugh D. Lester, PhDc
Adjunct Professor
Stevens Institute of Technology
Senior Justice Planner
Hugh is an Adjunct Professor in the Construction Management and Construction Engineering and Management programs at Stevens. He also works as a Senior Justice Planner at NYC planning and design firm Urbahn Architects, PLLC, where he undertakes national design, planning, and business development responsibilities in the justice practice. His portfolio includes more than seventy-five $1.5M to $1.5B jail, prison, and courthouse projects, among others. Hugh has designed or planned three of the four largest jails in the United States.
About the Urbahn Architects, PLLC
Urbahn Architects is a New York City-based architecture firm with an emphasis on work in the public sector. Urbahn strives to achieve the highest levels of planning, design, and construction support services in facilities that support learning and research, health and wellness, social justice and public safety, urban living and recreation, and the networks that transport us from place to place. With an extensive portfolio, Urbahn is committed to the continuous enrichment of communities and people's daily lives.
More About Careers in the AEC Industry
Interested in learning how to better engage students in your architecture, engineering, or construction management program to ensure their success outside of the classroom? Explore our free infographic Building A Bridge to Better Student Experiences and get in touch with PCI-MA if you're interested in an academic partnership with us.