Case Study: ChristianaCare Health Services Visitors Parking Garage
The urban campus of ChristianaCare has undergone extensive additions and renovations in recent years to expand and modernize many of its key clinical departments. To accompany the campus upgrades, additional parking was needed.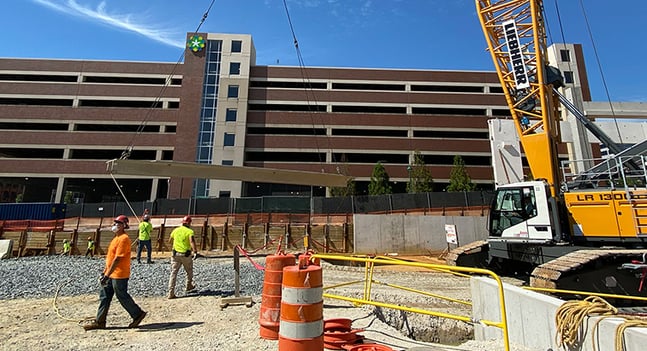 "From the beginning, ChristianaCare was dedicated to using a precast concrete structural system with thin brick to match the recently completed adjacent hospital tower expansion project," recalls Damian Larkin, PE, LEED AP, Walker Consultants.


CCHS Wilmington Visitors Parking Garage Project Team:
Download the free case study here: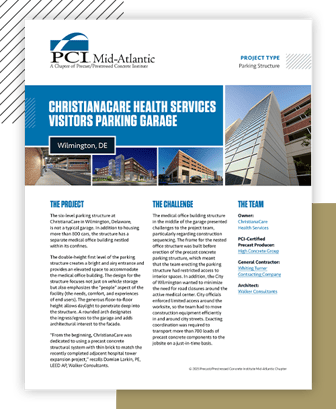 Key project goals:
Construct a six-level parking structure for patients and visitors in a busy downtown location directly across from the main entrance of ChristianaCare.
Incorporate architectural features such as embedded thin brick and light-sandblasted finishes that blend with other precast concrete buildings on the medical campus.
Use a flat-plate floor plan to improve mobility, access, and convenience for patients.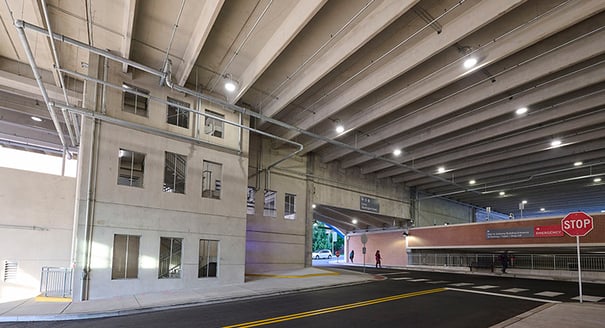 With Precast, It's Possible
Achieve Remarkable Architecture through Prefabrication
Get In Touch

Contact us today to learn how the precasters of the PCI Mid-Atlantic Chapter can help you with your next project.
📞 (717) 682-1215
🖥 pci.org/PCIMidAtlantic
National Institute
📞 (312) 786-0300
🖥 pci.org
© 2023 Precast/Prestressed Concrete Institute Mid-Atlantic Chapter