Each month PCI Mid-Atlantic celebrates a member of our precast community. These companies work collectively to educate stakeholders and specifiers to advance the precast/prestressed concrete industry. Associate suppliers and fabricator companies collaborate to produce and build thousands of precast buildings annually.
Brief Company Description – Hamilton Form Company
Since 1967, Hamilton Form Company builds custom steel forms for the precast, prestressed concrete industry. We are known for working alongside customers to solve their most difficult design challenges, including customizing plant production equipment for each customer's needs. For more than 55 years, Hamilton Form has been helping the precast community meet its greatest challenges.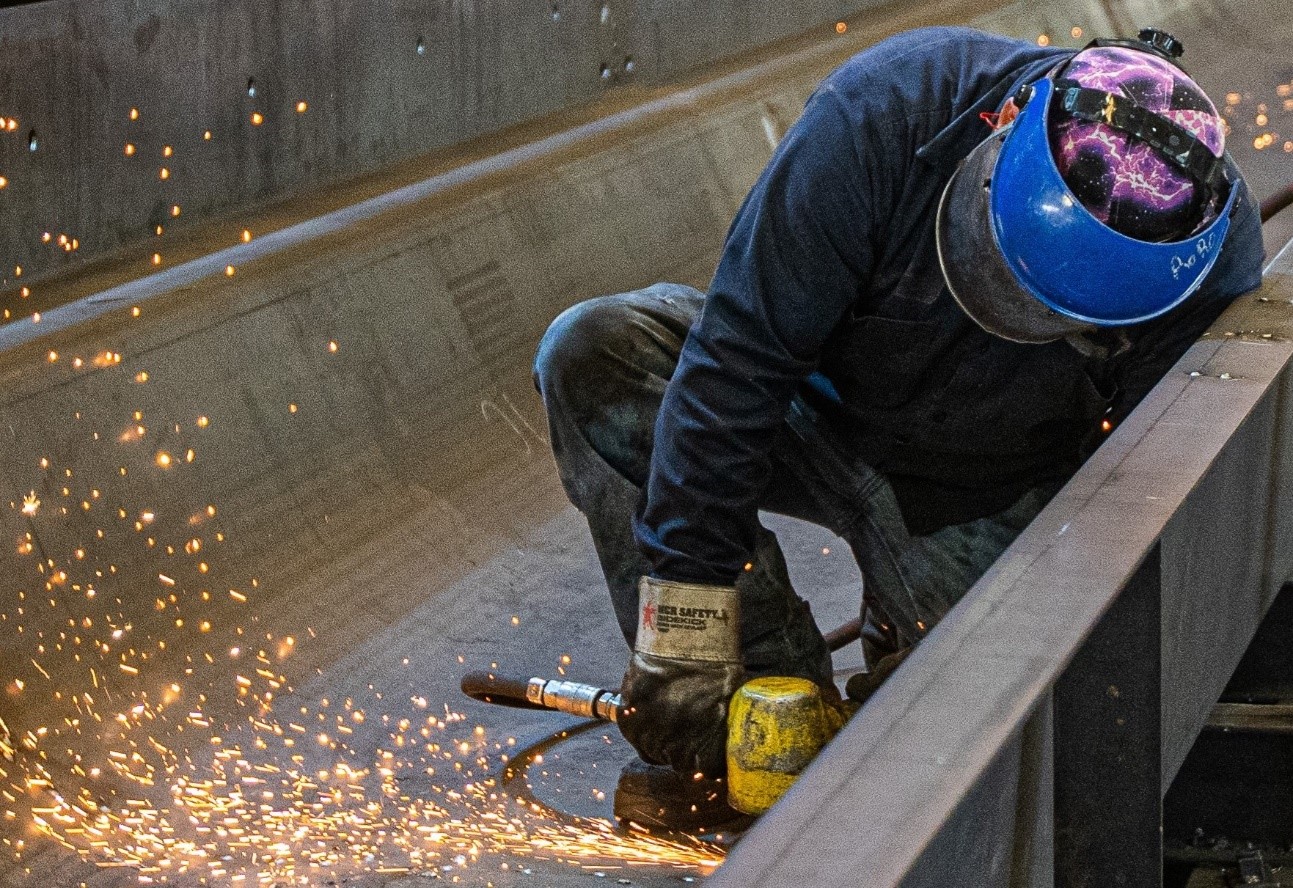 The Art of Making Custom Steel Forms
An increasing number of structures around the world are being designed using precast and prestressed concrete, and most begin with a quality steel form. The reputations of the architects, engineers and precast producers who create these structures, hinge on the performance and quality of the steel forms.
The art of making custom steel forms for precast is limited to a short list of companies in the US. In an article featured in Concrete Plant International last year, Hamilton Form's craftmanship and capabilities are on full display. Thanks to their form making business many prefabricated, resilient, durable and low maintenance precast, prestressed products are produced annually.
One of the largest precast projects currently under construction is a semiconductor plant in Texas, whose all-in cost is valued at more than $17 billion. Its products are in high demand for vehicles, phones, computers and a host of products. With that kind of investment, the structure needs to be precise and that starts with the steel and the expertise of the form makers. President Biden has said bringing domestic semiconductor manufacturing to the US contributes to the stability of the global semiconductor supply chain.
The impact to the United States, Texas and the entire ecosystem of our economy hinges on the speed at which this plant, and others like it, can be up and running. "For this semiconductor plant, we have created 23 unique steel forms. Each form must not only meet the architect's specifications as well as the customer's specifications but pass our internal engineering standards for performance. Our choice of steel is the first quality step," according to Bob Mills, Hamilton Form Company. "Knowing the type of steel for each application is critical."
Clean steel is important and though it may be more costly, the alternative 'sub-quality', known as 'dirty' steel often have impurities, like radioactive materials and a poor chemical make-up. Any deviation from a clean chemical mixture impacts the strength, hardness and durability of the final form product. To the precaster, quality steel used to manufacture their forms results in a precision product pour after pour.
"No detail is too small, and it takes experienced craftsmen to find flaws. Our goal is to consistently give our clients forms that take less labor in their particular production process. The smoother and more uniform the form casting surface, the easier it is to produce quality precast from the form which not only saves labor but assures a precision product pour after pour." "Our corporate mission is to focus on the client and support what they need to accomplish, while we inject experience-based innovation into the creation of our forms and exceed their expectations. We strive to be more than just a form and equipment vendor, we are a partner who understands the challenges of the precast industry," said Mills.
What Customers Say About Their Hamilton Form Experience
"Hamilton Form delivered a series of forms that are both functional and efficient. Twelve self-contained forms were unloaded, leveled, mounted and ready for production in three days with a small crew. Their knack for simplifying complex projects has benefited us many times over the years." – Ralph Schwarzer, Manufacturing Manager, Unistress Corporation,
-
"Formwork has a significant impact on the success of a project. That's why we use Hamilton Form. Over the years we've worked with them on a number of projects. They're true partners; experienced, reliable and always fair." – Brian Malaer, Vice President & General Manager, Valley Prestress Products
"When I call Hamilton Form, I know I'll get forms that are easy to set up, cast in and strip. I've come to depend on Hamilton Form for highly complex, highly efficient formwork. Plus, they deliver on time and within budget, which makes for a winning combination." – Greg Eilliott, General Manager, Tindall – Texas Division
Hamilton Form Pays It Forward
Hamilton Form Company is strongly committed to the future of precast through sponsorships of education initiatives like Project Precast and recently established Daily and Ollmann Tuition Assistance Scholarship. To learn more about scholarship eligibility requirements, click here!
Watch Their Video – Hamilton Form Co. – Who We Are