PCI Foundation Grants $60,000 to NJIT for a 4-year studio focused on precast and prestressed concrete education and partners with High Concrete Group
Each year the PCI Foundation awards curriculum development grants to universities who submit applications and pass a rigorous review process for acceptance. The School of Applied Engineering and Technology and College of Architecture and Design at NJIT is one of this year's grantees. NJIT is in Newark, NJ and oversees The Concrete Industry Management program which currently has more than 100 enrolled students. NJIT estimates 300 students from five majors will be involved in the PCI Foundation studio over the 4 years of the grant.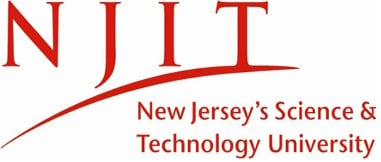 "The PCI Foundation's mission is to put precast concrete in the classroom so future architects, engineers and construction managers are aware of the possibilities of precast concrete and its myriad uses," said Marty McIntyre, Executive Director of the Chicago-based PCI Foundation. "Key components to each of the grants we award include industry partnership, new precast curriculum and innovative experiential learning."
"For 2021, we had a record number of schools apply and are proud to announce NJIT has been awarded funds for a four-year studio incorporating education about the uses of precast and prestressed concrete."
Name of University: New Jersey Institute of Technology (NJIT)
Location: Newark, NJ
Amount granted: $60,000 over a 4-year period
Timing: 2021 through 2024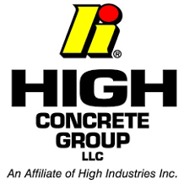 Academic leadership: Dr. Moshe Kam is the Dean of Newark College of Engineering and Dr. Thomas Julino is the Director of School of Applied Engineering and Technology.
Precast Industry Partner: High Concrete Group, Denver, PA
"The Concrete Industry Management program is designed to train and educate students about the concrete industry. It is a 4-year Bachelor of Science degree program focusing on science, technology, management,and production. The CIM program has 100% graduate job placement.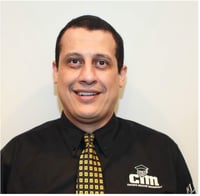 This new PCI Foundation studio will add new coursework to the current curriculum and introduce feasible, sustainable, and economical precast systems through new courses and a joint effort between industry and academia.
Students will have hand-on learning through guest speakers, producer plant tours and visits to real world precast concrete projects. This will increase the university's awareness to the precast concrete industry and attract more students to the program in the future. It will also lead to a meaningful industry engagement to expose students to prospective employers." - Mohamed Mahgoub, Associate Professor and Program Director of The Concrete Industry Management (CIM) program at New Jersey Institute of Technology
ABOUT THE PCI FOUNDATION - Since 2001, the PCI Foundation has been the educational entity that supports the Precast/Prestressed Concrete industry. The mission of the PCI Foundation is to foster educational initiatives focused on innovative approaches to the integrated and sustainable use of precast concrete design, fabrication, and construction. It is a charitable 501(c) 3 corporation, based in Chicago, which supports the inclusion of precast concrete programs at accredited colleges and universities. To learn more, visit the PCI Foundation website at www.PCI-Foundation.org.