Join PCI Mid-Atlantic in celebrating military personnel making significant contributions to the precast concrete industry. Our May "Veterans in Precast" blog series highlights a few individuals who have cultivated successful precast and prestressed concrete industry careers. They represent roles in production, engineering, sales, various administrative positions, and purchasing, to name a few. These professionals have found meaning, purpose, and success in the construction industry, manufacturing products for our nation's infrastructure and many buildings across the Mid-Atlantic region.
Service Background Skills are Fit for the Construction Sector
When speaking with veterans and researching the many reasons for hiring qualified former military personnel, the benefits are substantial—veterans bring the following attributes and characteristics to the workplace:
Proven leadership and readiness for leadership roles
Mission-focused approach to work
Experience working in diverse teams and organizations
Ability to adapt and make immediate contributions
Strong work ethic
Capacity to perform under pressure
Creative problem-solving skills
Self-starting initiative
Integrity
Ben Grimsley, Field Operations Manager of Martin Concrete Construction, Inc., and Vice-Chair of the PCI Workforce Development Committee, exemplifies how people with service backgrounds bring valuable, transferable skills into the construction industry.
Ben kicks off our Veterans in Precast blog series by sharing his service history, educational background, and work journey.
PCI-MA: Thank you for your service and participation in this blog series. Tell us about yourself.
Ben: I enlisted in the Marine Corps in High School and, upon graduation, served in the USMC and USMCR from 1997 to 2005. I come from a family that values service, and I knew I needed structure.
I have a very non-traditional route that landed me in the construction sector. I wanted to return to school and earn an undergraduate degree, and after an unsuccessful attempt at studying engineering, I found myself studying sciences. At the time, I was under the impression that a degree was what I needed to land a great job and be financially stable. After finishing a bachelor's degree in microbiology, I went on to finish a master's in molecular biology.
I was convinced from my studies that I wanted to do research and work in QA/QC in the pharmaceutical industry. I managed to land my "dream job" with a pharmaceutical company and wasn't happy. I struggled to connect with my peers. I felt connected to the work but not the culture. I continued to work for a few years in that sector, hoping things would normalize. Around this time, my wife and I had our first child William, who was born two months prematurely. Needless to say, this turned our lives upside down, and we had to balance two careers working for large corporations that were equally demanding while caring for our young child.
After a year, things became less chaotic as he gained weight and got sick less often. Then we were blessed with the news we were going to have a second child. With all the lingering fears from our first experience, we made the decision to move closer to my family in South Carolina. My parents had moved there after my dad retired from the Army, and we had a decent family support structure there. My wife works in the aeronautics sector and was quickly snatched up by a company in Savannah, GA.
I applied for and interviewed at a few places and then received a call to interview with a company I thought was a cement manufacturer. At the time, my knowledge of concrete was that I occasionally drove or walked on it. I had no appreciation for the variability and flexibility of the product. I think they had a good laugh at my expense when I showed up to a bridge beam and pile precast yard wearing a suit and tie. They let me interview that day but recommended I come back wearing work boots if I wanted to take a tour.
That first job with Standard Concrete as a QA/QC technician was hard. Mentally I was working with individuals with decades of education and experience and knew nothing. Physically, there were long days, in the heat and sometimes away from my family. I was grateful, though, because the group I was working with and for had quite a few veterans, and they taught me how to be successful. They pushed me to learn and study for my PCI certifications. I found a purpose and a group that trusted and believed in me and pushed me to be better. All these traits that I'd now found were lacking in my previous career. I met people from all walks of life on that job and found a career field that values initiative, drive, decisiveness, and hard work.
In the years since, I've worked as a QA Manager and Quality Director for Ready Mix Concrete companies. I've also worked as a Technical Services Manager for an environmental admixture company. I'm currently working to develop a Quality Department within my current employer, Martin Concrete Construction—all because Standard Concrete took a chance on me eight years ago.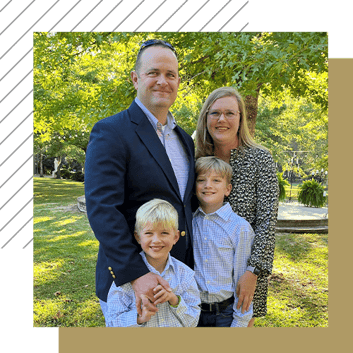 PCI-MA: What are your thoughts as PCI Workforce Development vice-chair regarding recruitment and retention efforts for people with military backgrounds?
Ben: I'm a strong proponent of servant-based leadership. All the opportunities and success that I'm experiencing now stem from that first job at Standard Concrete. I believe it's extremely valuable to give my time back to PCI in the form of servitude by participating in the committees and work groups.
I serve as the Vice-Chair for the Workforce Development Committee, which is a necessary function to empower our members with tools to help them find and retain both traditional and non-traditional workers. I also see this Committee as a way to reach out to community and Armed Forces members and educate them on career paths they may not have considered. I think, as a society, we're programmed that a successful career requires a 4-year degree. While I believe it does help and is a strong record of an individual's commitment to a goal, plenty of opportunities within this sector do not require a degree.
The traits that transitioning service men and women possess are highly sought after in construction, and I think we owe it to our members and those service personnel to be better educators in our field.
PCI-MA: Why is the construction sector a good fit for many former military personnel?
Ben: From my experiences, it's less of a corporate mindset. The culture is more closely aligned than any other field I have ever worked in.
Traits that I've found that are valued are a strong work ethic, flexibility, the ability to lead and be decisive when everything is going wrong, commitment to finishing tasks, problem-solving, and the ability to work with individuals with varied backgrounds.
PCI-MA: What are some tactics companies should consider to attract more veterans to their businesses? Are there incentives companies should take advantage of?
Ben: Understanding what Military Bases are near you geographically and participating in their Transitioning Programs and Job Fairs. DoD Skillbridge is a wonderful program that allows Active-Duty personnel to spend the last 180 days of their service working for an Industry Partner to train and learn that business. Hire G.I. also hosts career fairs at bases around the country.
PCI-MA: What do you recommend in terms of onboarding veterans to ensure a smooth transition?
Ben: Every employee, veteran or not, will have a varied background that has shaped them into who they are today. No two employees are the same. Simply spend some time getting to know your employee, what drives them, motivates them, and what their career aspirations are—and then foster that drive. Elevate leaders within your company that demonstrate the care for those they're charged with. Build the culture around your employees; they are your greatest asset, and if you treat them as such, they'll work hard for you. Provide basic servant leadership, take the time to care and invest time in their lives and career paths, and they'll do the same for your business.
Find more of our Veteran in Precast series on our blog, and if you're interested in carving out a career in precast concrete construction for yourself, browse our career center to get started!