Case Study: Hamilton Cove
Hamilton Cove is a picturesque rental community comprised of 573 luxury residences with the sweeping New York City skyline as a backdrop. Designed by Hoboken-based Marchetto Higgins Stieve Architects, the three-tower development, ranging from 12 to 15 stories tall, rises thoughtfully along the waterfront. Performance, aesthetic versatility, and a complex construction site and schedule created unique requirements for this project's building system. Precast concrete conquered these challenges and accomplished every goal of this project.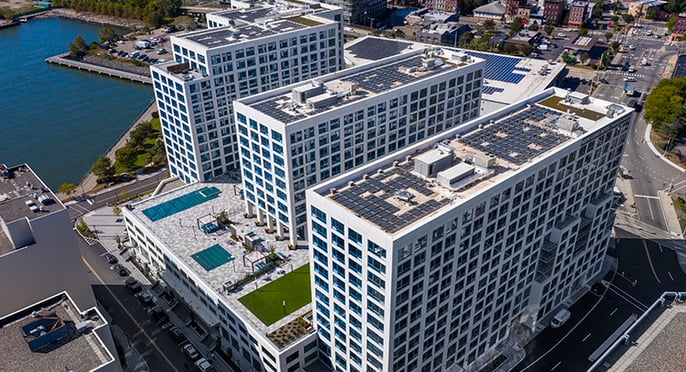 Building with precast concrete enabled streamlined preconstruction coordination between the design team, precast fabricator, and the erector, as well as accelerated project completion, increased job site safety, and reduced costs compared to alternative building methods.
Hamilton Cove Project Team:

Get the details of how the team collaborated to deliver this exceptional project in a demanding location in the free case study below.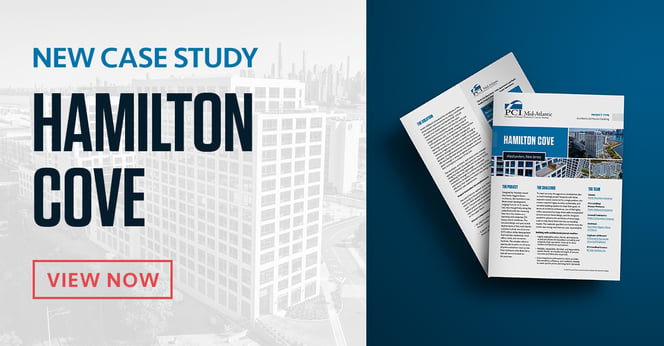 Building with architectural precast concrete enables:
A dramatic range of architectural expressions to fit any project or application.
Virtually limitless combinations of colors, textures, and shapes.
One-of-a-kind designs that can include reveals, bullnoses, cornices, and dentils.
BIM management and coordination to ensure better quality control and assurance.
Structural resiliency, durability, and longevity.
Resistance to damage in extreme weather and natural disasters.
Long service life and low maintenance building structures.
Year-round fabrication and construction.
Did you know? In 2020, PCI's Architectural Certification Categories changed in response to architectural community feedback. It is important to specify the correct Architectural Certification Category to ensure the finished product meets the owner's expectations. One of the goals of redefining the Architectural Certification Program is to help the designer, construction team, and precast concrete producer better communicate expectations. Using the new Architectural Certification Categories will clearly define the level of complexity of the project. Contact us to learn more! We even offer free Lunch and Learn presentations available on this and many more topics.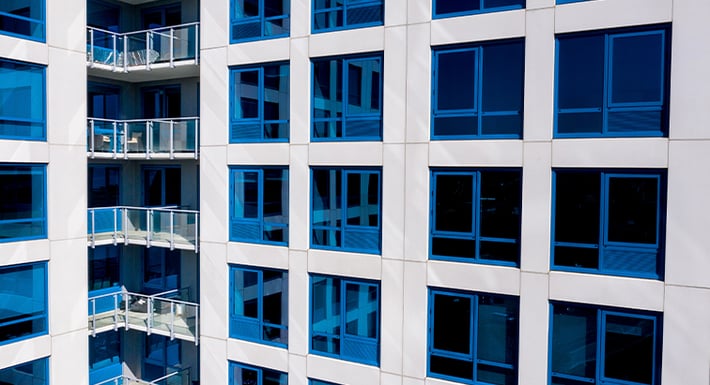 With Precast, It's Possible
Achieve Remarkable Architecture through Prefabrication
Get In Touch
Contact us today to learn how the precasters of the PCI Mid-Atlantic Chapter can help you with your next project.
📞 (717) 682-1215
🖥 pci.org/PCIMidAtlantic
National Institute
📞 (312) 786-0300
🖥 pci.org
© 2023 Precast/Prestressed Concrete Institute Mid-Atlantic Chapter