There are a number of ways precast concrete can contribute to the design of more sustainable buildings and infrastructure. Many of our member businesses are incorporating numerous initiatives in their operations to reduce their environmental footprint. This month's Member Spotlight showcases Dutchland Incorporated's business philosophy in their quest to deliver innovative solutions that meet the growing need for low maintenance, durable, and environmentally friendly tank structures.
Brief Company Description
Dutchland, Inc. specializes in designing, manufacturing, and installing package wastewater treatment plants and custom designed wastewater treatment plants. With over 35 years of experience, Dutchland offers clients a unique combination of engineering and process design, operations expertise and control systems implementation to allow for efficient execution of wastewater projects.
Dutchland has designed and built over 1,000 structures and wastewater treatment plants from small local businesses to giant corporations like IBM, Perdue Farms, and MillerCoors Brewing Company, to government entities such as the United States Military Academy, the United States Airforce, and the Army of National Guard.
Product Portfolio
Every Dutchland precast structure is custom designed by their experienced engineering team to meet the specific needs of each project. Dutchland tanks are the perfect solution for many types of liquid containment including potable water, wastewater treatment, storm water retention, and more. Their precast tanks can be constructed as simple or complex structures, buried, partially buried, or above ground, as well as either circular, rectangular, or elliptical in configuration to accommodate project needs and site constraints.
A Few Recent Projects – And Some Great Drone Footage!
Along with project partners Larson Design Group & Lobar Associates, Inc, Dutchland constructed a 3-channel precast concrete oxidation ditch with common walls for the WESTFIELD BOROUGH. The oxidation ditch measures 89' long by 65' wide and includes 2 equipment platforms. Two 30' diameter clarifier tanks were also part of the wastewater treatment plant upgrade.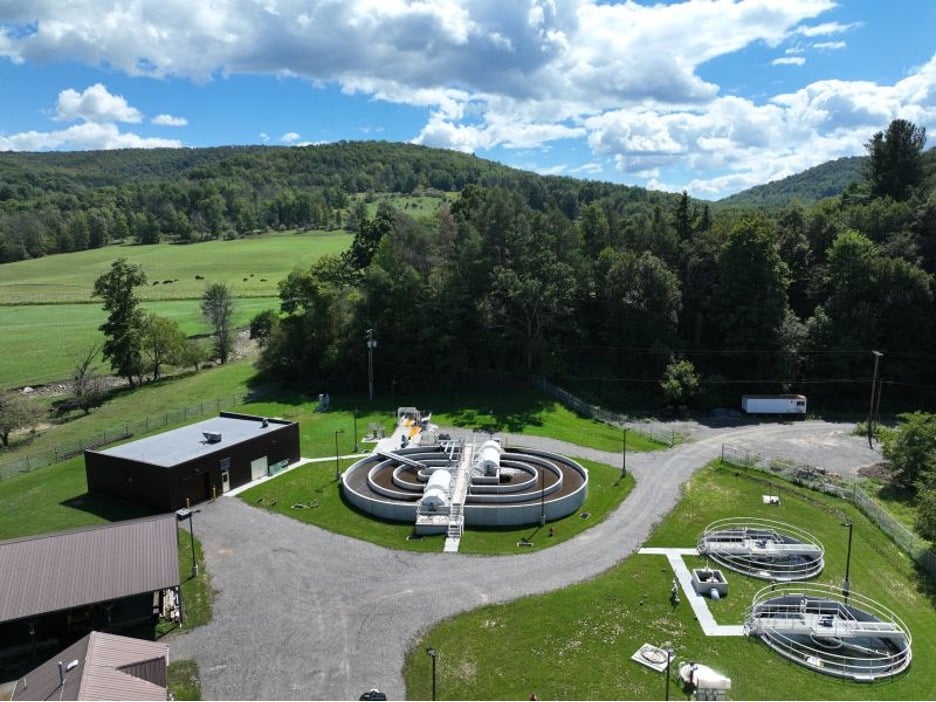 Check out some amazing drone footage from Eye in The Sky Drone Media LLC
The new Amblebrook wastewater treatment plant in Gettysburg, PA is online and operating flawlessly. Dutchland designed and constructed the precast internal tendon tank, measuring 52'-4" by 60'-10", as well as installed the mechanical equipment for the 100,000 gpd plant. The facility was designed for a MLE process with tertiary filter to meet stringent effluent requirements because it discharges into a high-quality stream. The design build project with Entech Engineering, Inc. was Dutchland's third project for The York Water Company!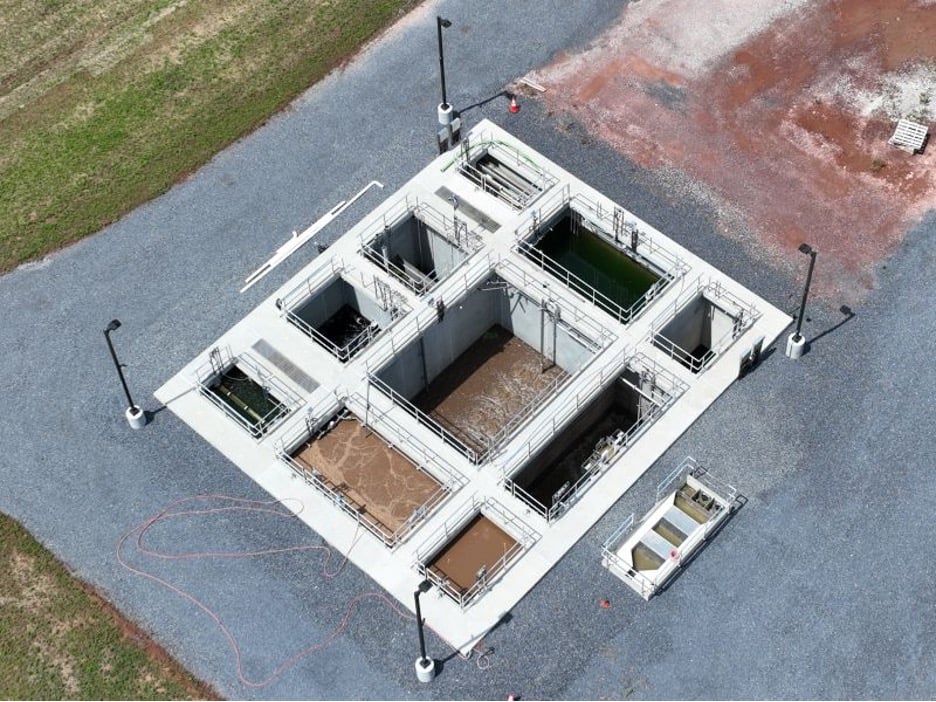 Interested in learning about how Dutchland can contribute to sustainable construction on your next wastewater treatment plant project? Contact Dave Beiler, Business Development and Inside Sales Manager, dbeiler@dutchlandinc.com, or Annmarie Hyrb, Business Development & Outside Sales Manager, at ahyrb@dutchlandinc.com.