Want quick responses to our most asked precast questions? Our blog series, "FAQ Fridays," is designed to answer your most popular questions, organized by topic and product category. In Part 8 of this series, we discuss Total Precast Structures.
Total Precast Structures (TPS) provide a combination of benefits that create cost savings, beginning with the design process and lasting throughout the life of the building. When all these hidden and long-term costs are included, precast concrete offers the best value and the highest return on investment.
What is a total precast structure (TPS)?
Precast concrete is a structural material that can be used as the primary structural system of a building transferring roof, floor, and lateral loads. Precast enables designers to integrate structural and envelope (architectural) systems reducing the total materials, detailing, costs, construction complexity, and more. Sometimes, this is referred to as "Total Precast Systems" or TPS.
The design versatility of precast concrete allows for almost any shape element, such as curved and radial sections, with flexibility in connection points and load paths. High strength prestressed concrete structural members also deliver exceptional load-carrying capacity, which can result in smaller sections, longer spans, or both when compared to other structural systems.
Architecture is combined with structure by integrating the exterior façade into a loadbearing system. Vertical shaft construction combines personnel and Mechanical, Electrical, and Plumbing (MEP) delivery systems with structural systems and advances construction access vertically through the project. MEP integration allows for the most efficient mechanical, electrical, and plumbing systems to be utilized, while structural and architectural systems are coordinated to accommodate necessary physical space requirements. Other peripheral systems such as windows, interior finishes, and embedded hardware are readily integrated into what was previously raw, core-shell construction.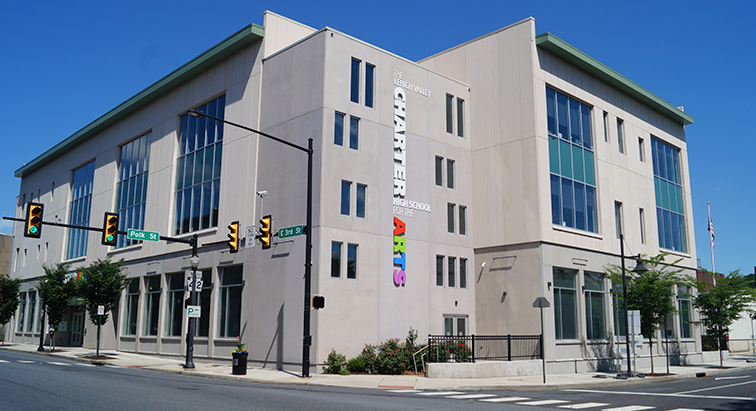 How is the design process different for a total precast building?
Designing and constructing a total-precast concrete system requires familiarity with precast concrete design, fabrication, and delivery methods, so that maximum value can be realized. For owners, TPS may require financial decisions earlier than traditional program scheduling. Designers will be required to coordinate many of the integrated systems at earlier stages than normal program scheduling. Precast concrete manufacturers may be chosen at earlier stages of this process, many times at or prior to contractor selection. Working through these challenges effectively allows the owner to fully capture maximum value. There are operational challenges that require advance planning. Size and weight constraints play a significant role in the design and cost profile of the precast concrete system components, making accurate and thorough operational knowledge an important part of early project discussions.
Owners should be encouraged to expedite procurement of the required precast concrete knowledge and expertise, usually through a qualified producer who can supply the project needs. This can be accomplished either through design-build procurement or direct negotiation with a precast concrete supplier.
There are several PCI-certified producers in the Mid-Atlantic area that can deliver a total precast building. Please download our Member Products Directory to locate a TPS producer near you.
What are the roles and responsibilities of team members when designing an all-precast building?
Many firms using total precast concrete for the first time are unfamiliar with the responsibilities held by project stakeholders. We've developed a "Total Precast Concrete Structures Responsibilities" checklist so that you can learn more about the roles of various team members and hold contributors accountable for successful precast project delivery.
Examples of total precast buildings
Total precast structures include government and municipal projects, multifamily residential housing, mixed-use projects, education buildings such as dormitories, and many more. Here are just a few case studies that demonstrate PCI-certified producer capabilities and successful project outcomes:
What does a total precast structure cost relative to alternative structural systems?
Because total precast concrete systems allow the architectural panels to serve structural functions, this limits the need to incorporate multiple materials and trades. Cost benefits include shifting up to 75% of the labor and related risk from the jobsite to a quality-controlled precast concrete plant environment. Reduced detailing and complexities such as spandrel panels can support floor systems and windows while providing final exterior finishes or sill panels that can be used as grade beams to retain soil, support windows, provide the architectural exterior finish, and help avoid complex cladding systems. Combining exterior spandrels into the structural system also provides deeper elements, limiting deflections and the complexities of designing for relative movements between frame and cladding systems.
For design assistance including budget estimates, schedule planning, value engineering, and other precast services, please contact a PCI Mid-Atlantic TPS provider.
Want to work with precast concrete in your upcoming projects? Explore helpful tools, detailed information on working with precast, and expert guidance to support your next project in our Solutions Center.