Celebrating 60 Years of Precast Innovation
Each month PCI Mid-Atlantic celebrates a member of our precast community. These companies work collectively to educate stakeholders and specifiers to advance the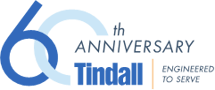 precast/prestressed concrete industry. Associate suppliers and fabricator companies collaborate to produce and build thousands of precast bridges, buildings, and parking structures annually.
This month we're celebrating Tindall Corporation's 60th anniversary.
About Tindall Corporation
The Tindall team has been reimagining the possibilities of precast since 1963. What began as a handful of employees operating out of a modest shed has become one of the nation's largest and most well-respected precast concrete manufacturing companies. Today, the Tindall family includes over 1,500 precast experts, 75+ in-house engineers, two distinct business groups, and six manufacturing facilities across the Mid-Atlantic, Southeastern, and South-Central U.S.
In 2022, Tindall took a significant step forward by officially becoming two distinct business groups: Tindall Building Systems and Tindall Infrastructure. This corporate structure development dramatically increases its opportunities for focused expansion and enhances its capabilities to continue developing in the dynamic construction landscape.
Tindall Building Systems combines five prestressed divisions and offers more excellent product capabilities and engineering horsepower than ever before. This group was formed to facilitate expansion into new market segments like residential and manufacturing and brings fully customized precast solutions to the greater construction industry.
The Utility Division is now Tindall Infrastructure. Before restructuring, this division opened a state-of-the-art precast manufacturing facility in 2021. The Tindall Infrastructure Manufacturing Facility was purpose-built with innovation in mind, featuring cutting-edge automation technology and countless operational enhancements. With this new facility, Tindall Infrastructure has the capacity, engineering capabilities, and technology to deliver more custom infrastructure solutions than ever.
Discover Landmark Projects
From multifamily buildings to parking decks, schools, data centers, and industrial facilities, explore examples of the depth, breadth, and beauty of Tindall's project portfolio.

Why Tindall?
In its "Talk to Tindall" video, Tindall coworkers and customers share their personal experiences with the renowned precast pioneer. Here's what one customer has to say:
"I think the main thing when you boil it down is they (Tindall) did exactly what they said they were going to do." - Eric Cohen, Principal Owner, Butler-Cohen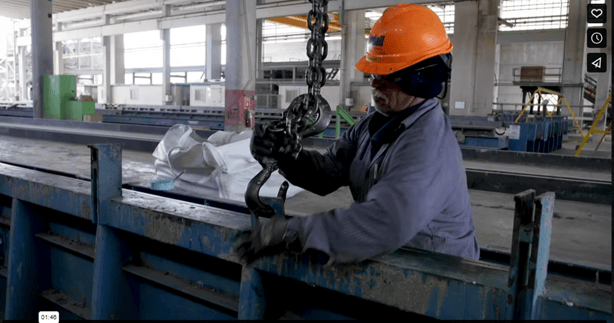 Visit Tindall's website to learn more about their 60-year journey to precast leadership and innovation, explore their products and projects, apply for a job, or contact one of their sales professionals.