Precast, prestressed concrete is a versatile, resilient, and cost-effective building material that's revolutionizing construction, architecture, and engineering. PCI-MA believes that precast is the future of the construction industry, and that's why we dedicate our time, resources, and expertise to educating students who will one day be designing and building with this innovative material.
So many precast, prestressed projects constructed in the Mid-Atlantic region
Precast, prestressed concrete is a prefabricated building material that has grown in application. Our 27 fabricator businesses and over 50 associate supplier members partner to design and construct about a 300-400 projects annually throughout the Mid-Atlantic region. Over the last decade alone we've delivered over 4,000 robust, resilient, efficient and beautiful buildings and structures on accelerated timelines. Projects range from schools and medical office buildings and short and long span bridges to mixed-use structures and multi-family residences.
Students participate in hands-on, immersive learning experiences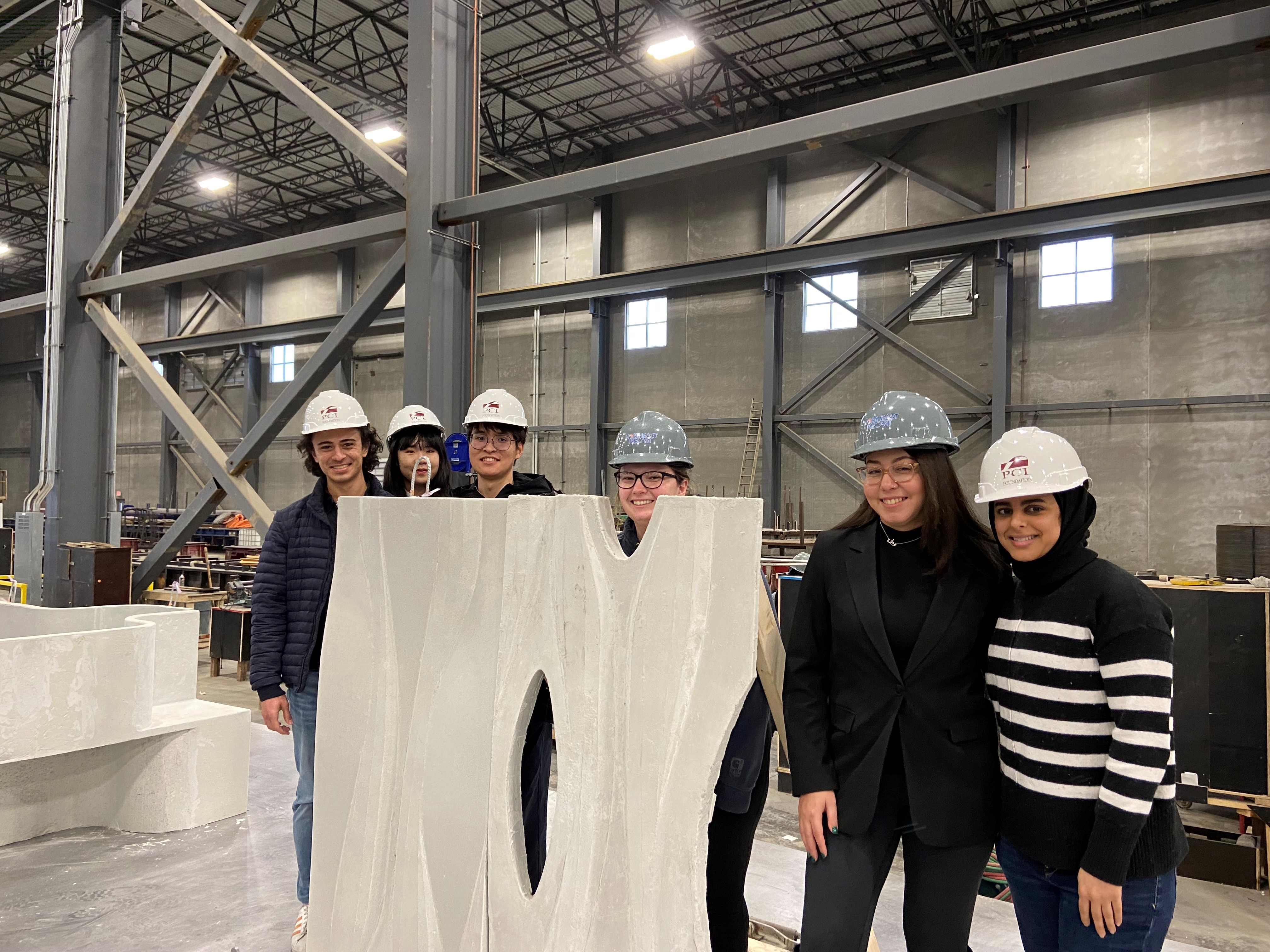 University of Pennsylvania students with their Northeast Precast project managers at our panel reveal session on 12/06/2022
But don't take our word for how much fun and exciting being part of our industry is for students. Here is an excerpt from a letter in support of a newly established PCI Foundation Grant at the University of Pennsylvania Weitzman School of Design graduate that completed a "Matter, Making and Testing: Designing with Next Generation Precast Concrete" studio:
"The Matter, Making, and Testing: Designing with Next Generation Precast Concrete seminar is the most informative and personally rewarding course I have had the opportunity to take in my graduate architecture education at the University of Pennsylvania.
Due to the nature of collaboration required in order to be successful in the course, it creates and offers a highly realistic working relationship between the students and the precast teams at Northeast Precast, simulating the real-world dynamic that occurs between architects and subcontractors in the design and construction of a project. This not only includes the communicative aspect of this relationship, but the establishment of a schedule and deadlines that must be met in order that the project, in this case two 4' x 8' precast concrete panels, be realized. Within this framework, the most exciting part of the class for me personally is the opportunity to see something that I and my classmates designed constructed at full scale as it would exist on a building. The ability to work at the Northeast Precast production facility with the precast team and have hands-on experience fabricating the formwork and pouring one of the two panels is an opportunity not typically available in a classroom or educational setting."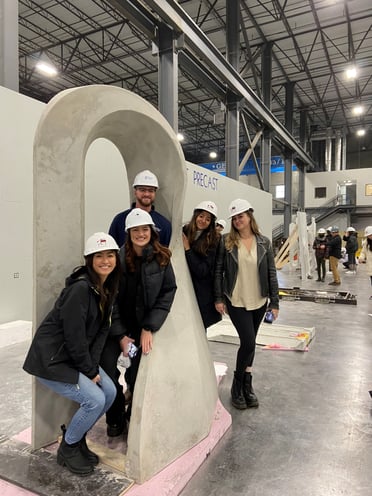 Resources available to instructors – let's get started!
PCI Mid-Atlantic provides a variety of materials for university and college professors. With PCI's body of knowledge in precast, prestressed concrete design, you can broaden the educational experience of your students. As the trend toward sustainable, safe, and affordable design continues to expand, now is an ideal time to introduce your students to precast, prestressed concrete. PCI is committed to developing unique content that cultivates productive relationships between the precast industry and the academic community. Take advantage of PCI curriculum grants, research funding, guest lectures, plant tours, student competitions, educational materials, and much more!
Here are just a few resources to get you started:
On-Demand Education Courses on a Broad Array of Topics
Request a plant tour or quest lecture!
The future is bright for the precast, prestressed concrete industry. Let us help complement your curriculum with relevant, impactful learning content that can optimize your student's learning in the classroom and through interactions with industry.